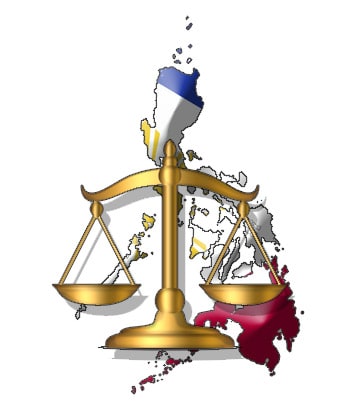 The Philippines' gambling laws are usually either order by the sitting President or passed through the Philippine legislature. Two regulatory agencies, PAGCOR and CEZA, oversee all of the Philippines' gambling activities, including lotteries, casinos, betting, and more. This Philippine gambling laws guide will describe the most critical gaming laws which make up the structure of the country's gambling framework.
Presidential Decree No.1067-a
In 1975, this presidential decree made by then-Philippine President Ferdinand Marcos became the nation's first gambling law which established a government regulator, PAGCOR - the Philippine Amusement and Gaming Corporation. This Philippine gambling law also clarified which gambling activities would be authorized to participate in within the Philippines. PD 1067-a also gave PAGCOR regulatory authority over Philippine gaming. The legislation also required profit sharing with the government, as well as set rules and businesses standards for PAGCOR to follow.
Presidential Decree No. 1602
In 1978, Presidential Decree No. 1602 became the Philippines second gambling law made by the President which details penalties for illegal gambling. The law essentially also says that legal forms of gambling like sports betting, slots, poker, horse race betting, and more are only authorized if adequately licensed by a credible Philippine regulator. PD 1602 created an imprisonment punishment with a fine for gambling on unlicensed illegal games.
Presidential Decree No. 1869
In 1983, the President enforced his third gambling law. This law established a more specific guideline for PAGCOR to regulate the gambling industry. PD 1869, provides PAGCOR with a line by line guide on how to license, monitor, and authorize Philippine gambling. This law became particularly handy once PAGCOR started licensing corporations.
Republic Act 7922
In 1994, the Republic Act 7922 allowed for the Cagayan Valley to act as an exclusive economic zone to host gaming. This zone includes islands and the city of Freeport under its allowance as an economic zone. This Act created the Philippine government regulatory agency CEZA, or the Cagayan Economic Zone Authority; this government regulator oversees gambling within the special economic zone. PAGCOR has no authority over this zone as CEZA maintains exclusive powers.
Executive Order No. 13
President Rodrigo Duterte authorized Executive Order No. 13 in 2017 and defined illegal gambling as any activity not licensed by a Philippine regulator. This Executive Order led agencies to fight illicit numbers games, restricted access to domestic online casinos and sportsbooks and cracked down on unlawful operations via raids.
Republic Act 10927
In 2017, the AMLC of the Philippines, also known as the Anti-Money Laundering Council, requested this gambling law be enforceable. The Republic Act 10927 became law and requires online and brick and mortar casinos to implement risk management policies and record their players' activities for a minimum of 5 years. Philippine casinos must comply with AMLC's investigations and requests once a case is open, along with more robust information filing on players upon account registration such as real name, addresses, income probes, and so on. The law also imposed fines for noncompliance.
How Do These Laws Affect Online Gambling In The Philippines?
None of the laws mentioned above directly prohibit domestic access by Filipino players to legally licensed offshore online casinos. It is recommended to only use legally sanctioned Philippine online casinos to enjoy the best features, deposit methods, security protocols, and bonuses lawfully available for PH players. Current Philippine gambling laws target illegal operators based within the Philippine who are not licensed by PAGCOR or have a POGO license.
Most Philippine gambling laws target operators and define illegal gambling activities. PD 1067-a, PD 1602, and PD 1869 have all been important gambling legislation which has defined and clarified authorized and unlawful gambling acts within the Philippines.