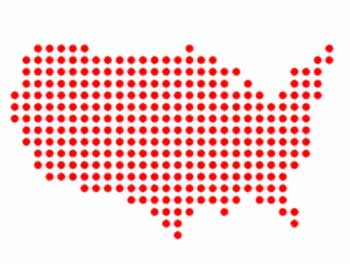 Because gambling laws are different in each US state, many players question the legitimacy of their options. This is especially true for those looking to play their favorite casino games over the Internet. To answer such queries, we've broken down all your avenues to gamble at legitimate casinos by state, and we've also compared domestic brick-and-mortar venues to US-based and international online options.
Of course, though most areas do have casino entertainment of various kinds available to their residents, most do not offer online casino games, as such have only been legalized in a handful of states. However, with several legit online casinos operating internationally, the majority of Americans can legally and safely play online, regardless of their local options. Read on to find out how to hit the digital felts and play at the most trusted real-money online casinos today!
USA Most Trusted Online Casinos For 2023
Casino/Rating
Bonus
USA Friendly
Visit/Review
1

100% up to

$3,000

Visit Site Read Review
2

100% up to

$5,000

Visit Site Read Review
3

500% up to

$5,000

Visit Site Read Review
4

150% up to

$3,000

Visit Site Read Review
5

200% up to

$10,000

Visit Site Read Review
6

200% up to

$10,000

Visit Site Read Review
7

400% up to

$8,000

Visit Site Read Review
8

325% up to

$9,750

Visit Site Read Review
9

450% up to

$4,500

Visit Site Read Review
10

250% up to

$6,000

Visit Site Read Review
11

350% up to

$5,000

Visit Site Read Review
Are Casinos Legal In The US?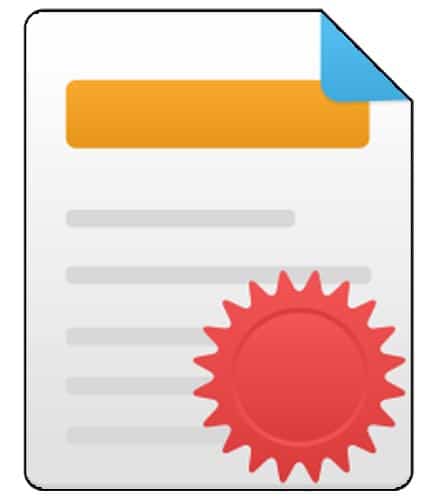 Currently, 41 of 50 US states have legal casinos operating within their borders. Of the remainder, there is nearly constant legislation attempting to expand residents' gambling options to include these kinds of destinations.
In total, there are three kinds of legitimate retail casinos in the American marketplace. Some states are limited to just one or two of the following, while others feature all three:
Commercial Casinos
Tribal Class II Casinos
Tribal Class III Casinos
The types of games and the minimum ages to play tend to differ between the above, with each state having its own regulations regarding allowed casino games, minimum ages, betting limits, and so on.
Additionally, if you live in a state without any form of proper casino gambling, you can usually travel to a neighboring state to gamble without dipping too deeply into your pocketbook.
Still, retail casino venues – in the 2020s – are less convenient and more restricted than ever, particularly in terms of access and consumer expectations. The industry is slowly – and often begrudgingly – moving online.
Are Online Casinos Legal In The US?
For the most part, absolutely. However, there are only a comparative handful of states with active online gambling options available via domestic services within their borders. While upwards of 30 states have legalized online sports betting since 2018, online casino gambling for real money has taken a back seat. It will be years before the majority of states with brick-and-mortar casinos approve online casinos.
Fortunately, according to USA gambling laws, state-based venues are not the only legitimate, trusted, safe, and legal ways to gamble online. In almost every US state, it's perfectly legal to play online casino games, provided you do so with reputable international betting sites operating outside of US legal jurisdiction.
The USA-friendly offshore casinos you see listed on this page are all certified and authorized in their own home countries, and you can legally gamble with them 24/7 from the USA.
Where To Gamble Online In The United States
If you live in the USA, you have several options for where to play casino games, either in person or online. Even in states without local gambling options, there are enough nearby vendors to make scratching that itch a generally simple proposition. The following gambling opportunities are available to American players:
States With
Online Casinos
As of 2023, there are 41 states with retail casino gambling of one kind or another. However, fewer than 10 states have legalized online domestic iGaming, and of those, even fewer are currently operational. The states most notable for leading the way in terms of domestic online casino operations are:
Connecticut
Delaware
Michigan
New Jersey
Pennsylvania
West Virginia
The legal age to sign up with domestic casinos is universally 21-plus, and you can download each vendor's real-money casino app from the App Store or Google Play, depending on the make and model of your mobile device.
States
Legal International Online Casinos
If you don't live in the above states, you may think you're out of luck when it comes to legitimate online casino play. Thankfully, that's not the case, as you can safely bet online – without breaking any USA gambling laws – by using offshore casino sites like those listed here.
Alaska Casinos
Arizona Casinos
Arkansas Casinos
California Casinos
Colorado Casinos
Connecticut Casinos
Delaware Casinos
Florida Casinos
Georgia Casinos
Hawaii Casinos
Idaho Casinos
Illinois Casinos
Indiana Casinos
Iowa Casinos
Kansas Casinos
Kentucky Casinos
Louisiana Casinos
Maine Casinos
Maryland Casinos
Massachusetts Casinos
Michigan Casinos
Minnesota Casinos
Mississippi Casinos
Missouri Casinos
Montana Casinos
Nebraska Casinos
Nevada Casinos
New Hampshire Casinos
New Jersey Casinos
New Mexico Casinos
New York Casinos
North Carolina Casinos
North Dakota Casinos
Ohio Casinos
Oklahoma Casinos
Oregon Casinos
Pennsylvania Casinos
Rhode Island Casinos
South Carolina Casinos
South Dakota Casinos
Tennessee Casinos
Texas Casinos
Utah Casinos
Vermont Casinos
Virginia Casinos
Washington Casinos
West Virginia Casinos
Wisconsin Casinos
Wyoming Casinos
That said, it's extremely important that you use only the most trusted, time-tested online gambling operators when you play over the Internet, as you want the games on offer to be certified for fair iGaming compliance, and you want to be able to claim your payouts reliably and have all transactions encrypted and guaranteed.
To that end, we've provided the best online casinos for your consideration, and you can't go wrong with any of them. Best of all, they're all browser-based, giving you a robust mobile online casino experience so you can play on the go with any modern device, and most of these sites accept members from 49 of 50 US states (NJ being the sole exception).
Not all legit online casinos operating outside of the US accept residents of all US states. While a few sites – like Bovada, Café Casino, and Slots LV – won't accept players from DE, MD, NJ, NV, or NY, most of the providers listed here take members from everywhere but New Jersey.
While these sites are not illegal for NJ residents to use, they each have agreements in place with the state to decline accepting new members. This is due to the policies of the NJ Division of Gaming Enforcement, which has taken steps to limit overseas competition in a way no other state has.
We do not expect other states to establish such agreements with international providers. New Jersey is a special case, as it is seeking to pull its many Atlantic City casino properties out of bankruptcy by moving online.
As noted above, the state of Washington has actual bans on online gambling of all kinds, though all the most trusted online casinos for USA players accept members from WA. Still, we must insist that you follow all local gambling laws and proceed only at your own discretion.
Brick-And-Mortar USA Casinos
The following states have retail brick-and-mortar casinos up and running in the United States, though most have geographical restrictions on where those venues are allowed to operate (in addition to other limitations).
Similarly, the legal minimum gambling age in each state varies between 18 and 21, depending on a number of factors (like game types, alcoholic drink service, and so on).
Alabama – Tribal
Alaska - Tribal
Arkansas – Commerical
Arizona – Tribal
California - Tribal
Colorado – Commercial, Tribal
Connecticut - Tribal
Delaware – Commercial
Florida – Tribal
Idaho - Tribal
Illinois – Commercial
Indiana – Commercial, Tribal
Iowa – Commercial, Tribal
Kansas – Tribal
Louisiana – Commercial, Tribal
Maine – Commercial
Maryland – Commercial
Massachusetts – Commercial, Tribal
Michigan – Commercial, Tribal
Minnesota - Tribal
Mississippi – Commercial, Tribal
Missouri – Commercial, Tribal
Montana – Tribal
Nebraska - Tribal
Nevada – Commercial, Tribal
New Mexico - Tribal
New Jersey – Commercial
New York – Commercial, Tribal
North Carolina – Tribal
North Dakota - Tribal
Ohio – Commercial
Oklahoma – Tribal
Oregon - Tribal
Pennsylvania – Commercial
Rhode Island – Commercial
South Dakota – Commercial, Tribal
Texas – Tribal
Washington – Commercial, Tribal
West Virginia – Commercial
Wisconsin – Tribal
Wyoming – Tribal
What Are The Best Bet Funding Methods For Online USA Casinos?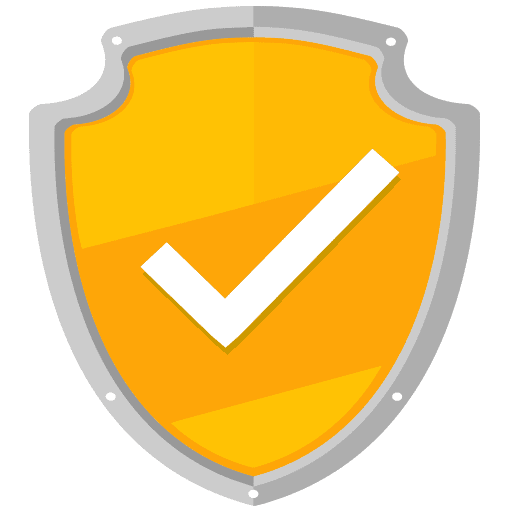 Bet funding at state-based retail casinos is easy enough, as they take most common payment methods, from credit/debit to check, bank wire, PayPal, and more. The same applies to those few states that offer domestic online casino gambling.
If you want to play with an international casino online, however, getting your account topped off often requires other methods. This is due to the federal UIGEA banking law, which can make international betting transactions a bit more difficult.
Still, there are plenty of reliable, trusted ways to move money into your betting account, and we discuss them all directly below.   
Domestic Online Casino Banking Options
When you gamble online with a domestic casino app or website, you will usually be able to make deposits via the following means:
Credit Cards (Visa, Mastercard, American Express, Discover, etc.)
Debit Cards
Prepaid Cards
Gift Card (Visa, Mastercard, American Express, etc.)
Check
Money Order
Bank Wire
P2P Services (PayPal, Venmo, etc.)
Payouts are also slightly more straightforward at domestic casinos, as you can typically ask for your money in cash, ACH transfers, checks, and direct deposits into your bank account. These are all same-day transfers for the most part, and they usually come with no added fees.
International Online Casino Banking Options
Gambling banking options at trusted online casinos operating overseas are less robust than those you'll find domestically, simply because of the meddlesome UIGEA law.
However, the most reputable online casinos have several different ways to safely and securely move money into and out of your betting account:
Altcoins (Bitcoin Cash, Litecoin, Ethereum, Stellar, Ripple, etc.)
Credit Cards (Visa, Mastercard, American Express, Discover, etc.)
Debit Cards
Prepaid Cards
International Gift Cards (Visa, Mastercard, American Express, etc.)
Cashier's Checks
Bank Wires
Money Orders
Player Transfers
Casino Vouchers
MatchPay (Bovada Only)
Not all sites accept all payment methods for deposits, but if you're gambling at any of the legit online casinos that pay real money we've listed here, each takes Bitcoin and various altcoins, credit cards, and debit cards as a matter of course.
Many operators also utilize player transfers and casino vouchers, which allow you to use things like PayPal, Venmo, Cash App, and Zelle indirectly. Different methods have different fees, wait times, and limits, depending on the site you choose.
Payouts are available via cryptocurrency, courier checks, bank wires, player transfers, and vouchers, though these all come with added fees (with the exception of Bitcoin/crypto, see below).
Note: Due to UIGEA regulations, credit and debit transfers to internationally based online casinos will occasionally be declined. This happens roughly 3-5% of the time. If your card payment is declined, it is important to note that you've not broken any laws. Simply wait a few minutes and try again, use a different card, or opt for a different bet funding method.
Bitcoin And Cryptocurrency
For our money, Bitcoin gambling (or crypto gambling in general) is the best way to load up your account and claim payouts when playing with legitimate offshore casinos.
Bitcoin transactions go through 100% of the time, come with no added fees, have the highest deposit and withdrawal limits, and are the only ways to reliably claim same-day payouts at all the fastest-paying online casinos. Most sites even sweeten the pot by giving those members using crypto enhanced sign-up bonuses, reload bonuses, and rewards points!
Bitcoin/crypto is also the most secure way to send and receive money online, as you'll get your site's typical SSL/TLS encryption coupled with blockchain technology for truly safe electronic financial transactions.
No domestic casinos or state-based online casinos accept Bitcoin or crypto, either, which is a huge perk for those opting for international gambling solutions.
Legit USA Online Casinos FAQs
Most of the 30 or so states that have recently legalized online sports betting are also considering the expansion of casino gambling to the online space within their borders.
However, such legislation typically fails to gain traction, as states are far more hesitant to make iGaming readily accessible.
We expect this to change in the future, but it will likely take years before your state offers local online casino games for real money.
In the meantime, of course, it remains legal and safe to use any of the trusted casino sites listed on this page.
Every site included in our state-by-state guide to legitimate online gambling is 100% safe and secure. They're all industry leaders in the space, and they've got the reputations to back up that status.
In other words, you can't go wrong with any of these reputable gambling operators.
That said, if we had to pick just one site, we'd choose Bovada. Bovada has been in business for years, and its management team practically invented online gambling in the mid-1990s.
The site has famously never missed a payout, has an award-winning and easy-to-use mobile gambling interface, offers hundreds of RNG-certified online casino games, and even has a full poker room, international sportsbook, and global racebook for fans of the ponies.  
In most states, the legal age to play domestic casino games – whether in-person or online – is 21.
Commercial and Class III tribal casinos almost all require their patrons to be 21-plus, though some Class II venues (and other amusements like lotteries, bingo, raffles, pari-mutuel wagering, etc.) only require participants to be 18 or older.
However, if you opt to gamble at a legit online casino operating offshore, you typically only have to be 18 and up to join. A few trusted overseas casinos require players to be at least 21, but these are the exceptions to the rule.  
Definitely. Domestic casinos in the US are heavily overseen by the states in which they operate, and their electronic casino games are audited frequently to ensure fair-play compliance.
Such gambling venues are also governed by federal financial laws, money laundering laws, and so on.
That said, even though offshore casinos are not regulated by the US government, they're also just as safe, as they must submit to rigorous industry standards in their own home countries and utilize the same fair gaming standards as the best state-based casinos.
In fact, the majority of the RNG games you'll find at the most trusted online casinos operating internationally are developed by the very same gambling software brands (i.e. Realtime Gaming, Betsoft, Microgaming, etc.) that make the electronic gambling machines for brick-and-mortar casinos in the US and other retail gaming districts worldwide!
Of the few states with active online casinos, New Jersey has historically been the big winner since their online gambling portals hit the Internet back in 2013.
However, Pennsylvania's online casinos, despite launching much more recently, are primed to be the biggest earners in the industry going forward.
Step aside, Sin City!
Despite so many states embracing online sports betting, online casino gaming has historically proven a much harder sell.
And, to make matters even more interesting, it has actually been perfectly legal for states to offer iGaming for over a decade (while online sports wagering only became federally legal in 2018 with the overturn of PASPA).
Depending on the state, there are two reasons why this is the case:
One: If the state has a more liberal outlook on gambling, it doesn't want to endanger the profits of its brick-and-mortar casinos by allowing convenient online access. Economically, particularly for downmarket industries like restaurants and hotels, this makes sense.
Two: If the state is more conservative towards gambling, the approach from lawmakers seems to be that legalizing online play would lead to greater social ills like more widespread gambling addiction, poverty, and so on.
In many states, of course, there are also issues of tribal exclusivity re gambling, and many tribes are uninterested in online gambling because it would cannibalize foot traffic and in-person gaming, which is crucial for their reservations' coffers.
Domestically, we really like what DraftKings is doing in the few states where they've been allowed to operate. BetMGM is a close second.
These brands offer the only domestic online casino iPhone apps and Android betting apps that even approach the variety provided by the top online casinos operating overseas.
Internationally, of course, Bovada is the gold standard, but the operator has been around for a long time.
As far as newer sites are concerned, we really like CasinoMax and Roaring 21, which launched in the late 2010s, as they've come on strong to position themselves as the top new players in the game.  
They sometimes do, but they aren't all that robust.
Instead of bonuses, most retail in-person casinos use a rewards card system that lets you claim comped meals, free tournament entries, tickets to popular shows, and discounts on lodgings and other accommodations.
Most retail casinos do not have bonuses that award you free-plays for games on the gaming floors themselves.  
Yes, but they're very limited.
If you live in a state that has domestic casinos online, you can expect things like a $50 risk-free bet for slots or table games, and sometimes you'll find a perk that nets you $100 or so in free-plays, but that's about it.
Bonuses are not a highly regarded aspect of the online domestic casino scene.
One of the biggest differences between gambling online with a local domestic operator and an offshore site has to do with the welcome bonuses and account reload bonuses you'll get access to.
Domestic online operators do not rely on bonuses as inducements to join, as they're more reliant on simple access. Many players don't realize that online gambling is legal with international operators, and state-based providers take advantage of this by advertising their "exclusivity."
Online overseas casinos, on the other hand, offer huge bonuses for new and returning members as a matter of course, giving their players thousands of dollars in free-plays for online slots, online table games like blackjack and roulette, online poker tournaments, and more.
Plus, since these sites compete with one another for your business, they're always trying to offer bigger and better bonuses to one-up their rivals.
As a gambler, this is a very good thing, as you'll always get more bang for your buck when gaming with these venues instead of via local providers.