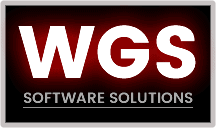 WGS Technology is an online casino software provider that has been in the industry for several years. The company first appeared back in 1996 under the name Odds On Gambling as an e-cash site, facilitating online money transfers. Their services extended to software development soon after their launch and they received casino licenses from Antigua and Barbuda. In 2003, Odds On Gambling partnered with English Harbour Gaming Ventures, one of the biggest online casino providers at the time. The company rebranded itself as Vegas Technology and its software powered English Harbour, along with several other online casinos like Millionaire Casino, Superslots, Caribbean Gold and Slots Galore. Gambling Online Magazine awarded Vegas Technology "Top New Casino Software", so their success was apparent.
The downfall of Vegas Technology began with the U.S.A. passing the Unlawful Internet Gambling Enforcement Act (UIGEA) back in 2006. The UIGEA didn't target individual players, but rather big-name online gambling providers, specifically regarding financial transactions through online casinos. This law began to push a lot of online gambling providers out of the US market. Accepting US customers became a hassle and the US government were cracking down on Internet gambling. Vegas Technology decided to stand their ground, but ultimately had to shut down their brand due to the fact that the bulk of their clientele were in North America. 2011 marked the last year in the industry for many popular online casinos in the US market, with the US Department of Justice seizing domain names as part of the now infamous "Black Friday", effectively halting any business dealings. Vegas Technology felt the pressure and decided it would be best to shut down.
The company went into silence for a brief period of time before resurfacing as WGS Technology. Under the new brand, WGS launched four major online casinos—Liberty Slots, Miami Club, Lincoln Casino and Red Stag Casino. All of these casinos are legally sanctioned and regulated offshore, making them fair game for US players. These casinos also accept players from a wide range of countries, expanding their market from what Vegas Technologies' once was. Out of the four casinos listed above, Liberty Slots, Miami Club and Lincoln Casino are certified by Certified Fair Gambling, the industry leader in auditing game fairness for Internet casinos. Red Stag Casino says they use certified and audited RNG (Random Number Generator) technology for fairness, but fails to offer any sort of documentation supporting that claim like the other three do. WGS Technology has been under fire before for lacking any sort of published audited payout figures or statistics with their licensees, but the fact that these brands are listed on CGF's official site is a testament to their integrity. Part of the reason Vegas Technology shut down, along with their casino brands, was the lack of certifications. The company is also commonly referred to as Wager Works, so either form is considered correct (to avoid any confusion).
Most Trusted WGS Powered Casinos

Top Rated Sites For 2023
WGS Gameplay
From a software standpoint, WGS Technology is by no means the flashiest, but it is consistent and features simple gameplay. There are both downloadable and non-downloadable versions compatible with PCs and Macs. The online casinos use Flash to run and have high-quality graphical and audio aspects. WGS Technology software is on the smaller side of the spectrum in terms of storage size, which means faster download times and less storage space taken up. There are over 100 different casino games offered in each of the four casino brands, including Poker, Roulette, Blackjack, Video Poker, Slots, Craps, Baccarat and War. Critics of Wager Works Technology have stated that some of the games are cheap knock-offs of other major casino brands, but their tournament platform and user-friendly interface make up for what the company lacks in aesthetics.
WGS Tournaments
Tournaments are an exciting facet of the online gambling industry that highlight the competitive aspect of the game. All of the WGS Technology powered brands feature tournaments for games including Slots, Video Poker and Blackjack. Some casinos even offer tournament-exclusive bonuses. There are daily, weekly and even monthly tournaments available with varying jackpot prize levels.
WGS Bonuses
WGS Technology powered casinos have exclusive slot games with progressive jackpots and each site has its own Welcome Bonus that grants players additional percentages for them to gamble with. Most games are available in Free Play mode along with real money gambling, allowing players to familiarize themselves with games before risking any of their own money. Some of their sites include loyalty/rewards programs that grant players bonuses and other incentives the more they play. This type of service is part of what draws customers back for more.
WGS Technology Financials
Real money gambling is possible through each of the four casino brands powered by Wager Works. Each of the sites features banking suites that host a variety of US-friendly deposit and withdrawal options. Some of the common deposit methods include credit/debit cards (require Authorization Form), eWallets, Bitcoin, eTransfers and more. Popular withdrawal methods include eWallets, Bitcoin and Checks. Each deposit/payout method is subject to certain fees, minimum/maximum amounts and processing time. More information can be found within the Banking section of the respective online casino brands. Casinos that accept Bitcoin are often the fastest paying online casinos available to US players.
Reviewing WGS Technology Software For Legitimacy
How Safe Is WGS Technology Software?
WGS Technology software is safe in at least three of its casinos. We cannot vouch for Red Stag Casino due to its lack of Certified Fair Gambling documentation. The company has grown from its humble beginnings as Odds On Gambling, and the 2011 Internet gambling fiasco changed the industry for the better, clearing the way for legitimate providers. Each of these casino brands utilize SSL data encryption to keep your personal and financial information secure online. Identity verification is required for debit/credit card transactions, adding another layer of security to their banking suites. All four of the casino brands claim to use RNG technology to ensure fair play, but only three provide documentation backing it. You can also find the listed casino brands on Certified Fair Gambling's official website. CFG's official seal can be found on the three casino brands that the auditing service supports.
Legal Casino License And Certification
All of the WGS Technology powered online casinos are licensed and regulated through the jurisdiction of Curacao. The sites are US-friendly with the exception of several states including New Jersey, Louisiana, Missouri, New York, Kentucky, Washington State and Maryland. These casino brands also reserve the right to refuse players from Canada, France, Holland, Israel and Moldova. Players from any other country are free to gamble with Wager Works powered casino brands. Miami Club, Liberty Slots and Lincoln Casino hold certifications from Certified Fair Gambling and provide links to supporting documentation. This certification pertains to RNG technology and ensures fair play throughout the casino. RNG technology is subject to frequent maintenance inspection in order to maintain its effectiveness. Furthermore, these online casino brands are held to high standards by the Curacao government that regulates them.
Casino Reputation
WGS Technology powered casinos have taken several hits with their reputation, but the company has taken significant steps towards addressing those concerns. The fact that three out of their four casino brands have certification from CFG is a notable aspect, albeit Red Stag's lack thereof is an issue. Their tournaments and progressive jackpots have long been positives of the overall brand, and their Welcome Bonuses are popular amongst players. Offering Free Play mode along with real money gambling is an added benefit and reflects the brand's emphasis on education and responsible gambling. Each online casino has live support and can also be reached via phone or email for any customer service issues. While some have criticized the look of the slots, there has not been any reported issues with the actual gameplay. Overall, WGS Technology has successfully rebranded itself having survived the 2011 Internet gambling crisis and has proven itself as a legitimate provider. Not all of their brands are perfect, but the company has made significant progress from where they once were. It is also worth noting that their brands are still used by millions of players.