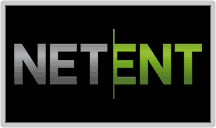 For most gamblers out there relatively familiar with casinos, poker rooms and suchlike, you are probably already aware of big-name software platforms like RTG, Microgaming and Playtech. But did you know that you have probably played on some of the lesser known platforms and didn't even realize it? This is the case with a platform like NetEnt. Although they're very popular, they're not "Coke" and "Pepsi" status. They're more in the 7-Up category. Nothing wrong with that, of course, and NetEnt actually benefits users more because as the Rocky Balboa of software platforms, e.g. the underdog, they actually try harder to touch on user demands and wishes. So playing with NetEnt can definitely pay off, as they strive to create legit software. NetEnt operates on a B2B platform as a supplier, but they're only able to reach other businesses because of their top-notch casino game offerings. They boast a wide selection of live dealer games, they're rated very well per safety, earning the "Better Gaming" trademark, they are an international brand which serves people in multiple countries, and they're even publicly traded.
For the gaming selection offered by NetEnt, they're basically an average casino provider of the top games out there, which are common, but they do stand out in two distinct areas. For starters, beyond simply offering the run-of-the-mill stuff like slots, blackjack, craps, video poker, baccarat, roulette, etc, NetEnt actually has an assortment of live dealer games. As graphics get more intense and as more and more people access games via their mobile devices, people are seeking out more realism. You can't get any more realistic than a live dealer game, unless you're playing at a real casino. These are games that employ live dealers rather than algorithms, and you can find roulette and blackjack offered by NetEnt.
Their second area isn't wholly unique, but it is rather rare, and that's the fact that they have progressive slot machines. A progressive machine is when a series of slot machines online share a pot, and the pot grows until someone wins the big prize. This means that NetEnt has slots whose jackpots are literally in the millions of dollars. Not only are these machines lucrative to play, but like a lottery ticket and the principle of building the pot up so quickly because tickets are cheap, progressive machines are very affordable to play, so even after someone has won it only takes days before the jackpot is literally life-changing. Casino brands that are willing to invest in them are often among the more legitimate online casinos.
Big, small, local or international, our main prerequisite here is that any casino or casino software be legitimate. That's the literal name of our game, and we wouldn't waste time with illegitimate companies out there. That being said, we were able to find quite a few strong points for NetEnt. That they're publicly traded definitely bodes well in their favor. It means that they take business seriously and that they need necessarily to be inherently secure and innovative to keep turning a profit. They cannot rest on past accomplishments with shareholders. NetEnt is also a software platform that's licensed in the UK, Malta, and in other locations around the globe, each of which has stamped NetEnt with its seal of approval in terms of being a secure place at which to play.
Do these things mean that NetEnt is going to be the next proverbial "big thing," supplanting other big-name casino software platforms? That's a call that's impossible to make. However, we can say with certainty that the features offered by NetEnt, and their commitment to security and player satisfaction, make them a real player in the casino platform industry.
Reputable NetEnt Casinos

Top Rated Sites For 2023
Reviewing NetEnt Software For Legitimacy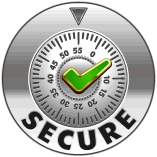 How Safe Is NetEnt Software? - When it comes to a software platform featuring safe measures for their gamblers, NetEnt has their certifications in spades. Plus you should keep in mind that NetEnt is a publicly traded company. This means that their responsibilities are outside the realm of good customer service. Sure, most businesses try hard to do great business with customers, as it's a failing model not to. But with NetEnt, they're beholden to shareholders and other investors who can literally sink the company if they're unhappy in any way. As one might imagine, complaints about lax security, hackers, or something like investor information escaping would be a reason for these people to be very unhappy. So when it comes to a safe place at which you can play, you will find very few issues with NetEnd. They are a legitimately safe platform that earns our respect and, of course, our review. On our resource site, we don't provide these reviews to just anyone. They have to be safe.
NetEnt Casino Security - The above was just a general overview of why NetEnt is safe. Now, let's get into the specifics of how they're safe. It's easy to say that a place is safe to play at; it's another thing entirely to prove it. A great thing about NetEnt is that they have no issues in proving it. For starters, the platform does tremendously well with player protection, actually earning a Class 4 license out of Malta for their protective measures offered to players. This happened after a three-month independent test, wherein every feature of NetEnt was rigorously tested to ensure optimum safety. They passed with flying colors. NetEnt also has a very solid track record of complying completely with gaming laws internationally. They are accredited in a few countries and have more than a few security certifications about which they could brag. They're even licensed and regulated by the Gambling Commission of the UK, which is no small organization. On top of the built in security measures in place within the software, each online casino that utilizes Netent's platform must employ industry standard security profiles that include advanced data encryption, firewall and fraud prevention as well as anti-virus protection. Each transaction and player identification information must be kept secure and protected.
Legal Casino License And Certification - As mentioned above, Netent casino software is approved, licensed and regulated by the leading jurisdictions that allow online gambling, including Malta and the UK Gambling Commission. Netent has also participated in extensive auditing and testing of their platform in order to earn the highest licensing credentials possible. Each online casinos that uses Netent software must also be licensed and regulated, and in possession of compliance certifications that reflect fair gaming practices throughout their operation. Each Netent casino listed in this guide has been issued all of these credentials, and then some. We only recommend those online casinos that are operating legally and ethically within the industry.
Casino Reputation - There are certain things that gamblers like, particularly casino players. One of the things they like is progressive jackpots because they're incredibly lucrative and very affordable to play. Obviously having these types of machines earns NetEnt some serious points right from the jump. But they don't rest on their laurels at NetEnt. They also have a very solid reputation for their security. Few platforms out there actually have class 4 licenses and are licensed in multiple nations around the globe. Plus you have to add in other factors boding in favor of NetEnt, such as their live dealer games. With mobile computing becoming more popular, live dealer games are following suit. It's not necessarily causation because of correlation, as live dealer games would still be popular without tablets or smartphones. But since everyone can access games from anywhere now, live dealer games are exploding in lockstep with mobile devices. So NetEnt earns a ton of thumbs-up from players who appreciate the live dealer over algorithms.
Casino Safety - In order to be included in our guide, Netent casinos must adhere to licensing requirements and industry standards when it comes to their security protocols, rendering them a highly trusted brand. We must be convinced that they are able to offer players a highly secure and safe gambling environment at all times. Our determination regarding how safe an online casino turns out to be is a culmination of all of the topics covered on this page, including verification of their legitimacy within the industry, how robust their security profile is, what type of reputation they have earned throughout the online gambling community, the extent of their credentials and compliance certifications, and the inner workings of their banking suite. All of these components are carefully evaluated before we decide the legitimacy and trustworthiness of any of the Netent online casinos. Those that made the cut will be found on this page.