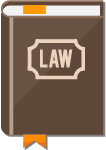 Understanding the legal implications of various online gambling laws as they pertain to their individual countries provides a comprehensive look at global attitudes toward gambling.
Whether countries are relaxed or conservative regarding gambling and gambling access, having one quick directory can offer bettors with a clearer international viewpoint on gaming. Ensuring the legality of legitimate online casinos is our forte.
Therefore, we cover every aspect, general and detailed, of online gambling laws and complementary gambling laws as governed by each country.
US Online Casino Gambling Laws As Of November, 2023
Here we will share insightful information on the legality and legitimacy of online casinos serving Americans. The following series of pages will assist in guiding gamblers toward understanding how and why legal online casinos operate in the U.S.A. via current regulations.
Several states have legalized state-regulated online casino gambling and offer this type of gambling entertainment to their residents and visitors. Legally sanctioned offshore online casinos are also acceptable and secure destinations for Americans to enjoy online gambling entertainment as long as they hold the proper credentials, licensing and compliance verifications.
There are state and federal US gambling laws in place to prevent U.S. gamblers from participating in unsanctioned and unregulated online casino gambling. Illegitimate casinos that are predatory or questionable often pose as authentic operations but then wreak havoc on the financial well-being of unsuspecting patrons.
These predators can also illegally capture and use their customers' private and personal information for theft and fraud. With that in mind, it is crucial for players to remain aware of the legalities concerning USA online casino gambling and the corresponding relevant laws in order to make informed decisions regarding their involvement in any type of gambling entertainment.
Federal Gambling Laws In the United States
Several USA gambling laws affect the climate of all American gambling offers including online casinos. These laws provide legitimacy for various gambling forms in the United States.
Without them, gaming would have no structure and devolve back to the wild-west traditions of early American gambling. These are a few of the laws paired with brief introductions that are further examined in separate pages.
UIGEA – A USA online gambling law which prohibits banks from knowingly approving and processing transactions related to online gambling. This law is often mistaken for restricting player activity online but does not do so in any way but rather oversees how gambling related transactions are processed.
Federal Wire Act of 1961 – A law originally used to curb the illegal organized crime manipulation of domestic sports betting and thus prohibited US based bookmakers from accepting domestic sports wagers and betting information via wire communication services, i.e. telegrams and telephone calls. It has since been the most debated law due to its interpreted jurisdiction under different US government administrations.
DOJ Legal Opinion on Wire Act – In 2011, the DOJ released a memorandum to the public regarding the Federal Wire Act's modern implications. Previously, the DOJ interpreted the prohibition to include any domestic or foreign online gambling businesses, whereas, in 2011 the DOJ announced that the restrictions in this law only apply to domestic-based online sportsbooks and sports wagering.
RAWA – A U.S. bill that hopes to reverse the DOJ's 2011 formal opinion on the Federal Wire Act. This bill aims to "restore" the Act to federally illegalize all forms of online gambling to Americans, even if regulated on a state level.
PASPA – An inactive US gambling law which only legalized domestic US-based sportsbooks in four states while prohibiting the rest of the country from that offering. The law had no effect on online casino or poker gambling and does not affect online sportsbook gambling. This law was thrown off the books in May of 2018 by the Supreme Court of the United States dramatically changing the landscape of USA gambling.
UK Online Casino Gambling Laws
Concerning the United Kingdom's online gambling offers, citizens are eligible to access domestic and offshore-hosted online gambling portals for casinos, poker, and sports wagering.
Physically-based and online-hosted gambling operations are all regulated by the U.K. Gambling Commission which must obey overseeing laws set in place by the Government of the United Kingdom and Parliament.
Therefore, it should be understood that for gambling institutions to legitimately operate they must follow all policies and regulations provided to them by the UK Gambling Commission or otherwise face legal action against their brand. Referrals to reputable UK casinos can be found here.
Canada Online Casino Gambling Laws
Canada regulates their domestically regulated online gambling businesses and platforms making online casino gambling, poker, and sports betting accessible at the drop of a hat.
Canada also has laws in place to allow Canadian players to access to licensed offshore online Canadian casinos. Canada's gambling laws are separated by criminal law which is federally imposed and regional laws which vary by province and territory.
Each region has its own gambling regulators and departments which vary in acceptance of legal gambling forms, i.e. casino gambling which includes poker, lotteries, sports betting, and horse race betting all of which are legal or illegal at the discretion of the area.
South Africa Casino Gambling Laws
A comprehensive understanding of South Africa's online gambling market requires in-depth explanation. In South Africa online gambling is illegal to offer and participate on. Online gambling as defined by south African gambling laws pertains to online casino gambling, online bingo, and online poker.
In addition, South African gambling laws ban offshore operators from offering online gambling and prevent domestic businesses from obtaining online gambling licenses.
For this reason, online casinos in South Africa are considered a play at your own risk game. However, demand for online gambling has not decreased, even after threats by the Government to seize winnings.
Gambling is permitted in South Africa in the form of physical and online sports wagering. South Africa's racetracks are famously known and are capable of taking physical bets.
Online sports betting and race betting are perfectly legal online gambling forms available to the country and its residents, so long as those online platforms are licensed by the government and follow strict regulations to only offer sports wagering and horse and dog race betting.
Australia Online Casino Gambling Laws
Australian gambling laws are governed in a similar manner to the UK, US, and Canada by implementing gambling regulations on the federal level and at the individual state level. In the past Australia has allowed both physical brick and mortar gambling as well as online gambling, except its own licensed operators;
However, this has changed since new online gambling regulations require Australian online casinos, sportsbooks, and poker sites to not only be licensed by an outside country but also by the Australian government.
This new requirement has caused a lot of operators to pull out of the market until they can meet Australia's licensing requirements. At the moment, physical casino, poker, and sports gambling are legal but offshore online gambling remains illegal until the operator is licensed by two jurisdictions, one of which must be Australia.
Philippine Online Casino Gambling Laws
Philippine gambling laws are governed by the Philippine National Government with some exceptions for regional laws in special economic zones like the Cagayan Freeport zone. Previous Philippine gambling laws established regulatory agencies, consolidated numerous related laws into one framework, and authorized specific forms of gambling while creating penalties for illegal gambling operations.
The Philippines permits lotteries, sports gambling, horse race betting, casino gaming, and more but has income threshold requirements and excludes government workers and their families, students, and military personnel from engaging in domestic options.
Now the Philippines regulates an entire gambling industry that encompasses land, sea, and online Philippine casino gaming operations. The Philippines does not allow citizens to engage in PH online casinos licensed within the country but there are no laws for Filipinos against enjoying licensed offshore online Philippine casino gambling.