SlotsRoom Casino Legitimacy Rating
Trust Factor

Security

Bonuses

Payout Speed
Summary
Launched in 2021 by the Legend Group, SlotsRoom is a brand-new online casino. Legend owns and operates other major brands like Casino Max, Roaring 21, and Cherry Jackpot, so you probably know just what to expect from this latest offering. But SlotsRoom Casino isn't just a reskin of those reputable venues. Instead, it's been designed to offer a fresh, mobile-optimized betting experience focusing on convenience and speed.
With deposit options like crypto and credit, players can create a free SlotsRoom login, access their SlotsRoom account, and start playing over 200 of their favorite online casino games immediately. SlotsRoom is also one of the few Legend sites with live dealer games, and new members can claim bonuses worth up to $10,000. 
Hits
Owned and operated by the respected Legend Group
Multiple credit card and crypto banking options
Same-day payouts with Bitcoin/crypto + great bonuses
220+ RNG casino titles + live dealer games
State-of-the-art SSL and TLS security
Mobile-friendly for iPhone, iPad, and Android gambling
"Practice Mode" for free online casino games
Unique "Dark Mode" for nighttime play
Misses
Brand-new online casino – Less longevity in the industry than other sites
Deposit options limited to card + crypto
No sportsbook or poker room
Minimum Age: 21+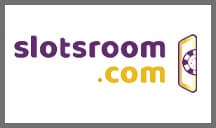 General Info
Established: 2021
Licensed: Curacao
Software: RTG
USA Friendly: Yes
Mobile Friendly: Yes
Bonus: Up To $10,000
Screenshots

Introduction
Owned and operated by the reputable Legend Group (aka Entertainment Software Group NV), SlotsRoom is among the newest USA online casinos to hit the scene. Now, in most cases, a brand-new casino operator would require several months of vetting before we'd be comfortable giving it our stamp of approval.
However, because the Legend Group is no stranger to the online gambling space – and because we've already put SlotsRoom's sister sites Casino Max, Slots Ninja, Roaring 21, and Cherry Jackpot through their paces – we're comfortable reviewing SlotsRoom so soon after launch.
SlotsRoom Casino's games are all developed by respected designers in the business (i.e. Realtime Gaming), and the site's layout and design is more up-to-date and easier to browse than those for its partner brands.
Additionally, the banking suite at SlotsRoom is familiar and supports several convenient, quick online bet funding options. The site also offers live dealer casino action in addition to its focus on electronic casino games.
Is SlotsRoom Casino Legitimate?

Despite being a new online casino for 2021, we found SlotsRoom to be legitimate and upstanding. If the service weren't run by the same team that operates Casino Max and several other popular gambling sites we regularly use, we wouldn't be able to confidently speak to its legitimacy at this stage in its initial rollout.
However, we've played with other Legend brands for years, and we've never had any problems with them. And that's exactly what we expect with SlotsRoom: Simple, straightforward online gambling with hundreds of casino games and guaranteed payouts when we win.
Why We Recommend SlotsRoom As A Legitimate Online Casino
Owned and operated by the Legend Group of legitimate online casinos
Sister site of top-rated Casino Max, Roaring 21, Cherry Jackpot online casinos – Strong pedigree with an established track record
Legally licensed and regulated in Curacao, one of the most reputable offshore gambling jurisdictions in the world
Industry-leading best practices and KYC (Know Your Customer) standards across the board
Personal financial data is never shared or sold
Over 200 RNG online gambling games made by the same developers that design electronic casino games for major brick-and-mortar casinos
All online gambling software regularly audited by recognized third-party industry watchdogs
Cryptocurrency support - Bitcoin, Bitcoin Cash, Litecoin, Ethereum, Dogecoin accepted for deposits and withdrawals
Attractive bonus offers with attainable playthrough requirements – No nickel and diming players
24/7/365 customer support via live chat and telephone (toll-free)
Is SlotsRoom Casino Safe And Legal For Players?
Yes, it is. Just like its sister sites, SlotsRoom is a safe, legal online casino. In addition to employing advanced data encryption standards, the site's terms of service clearly state that no personal information is ever shared with or sold to any third parties or advertisers. We've never received a spam text or unwanted email from SlotsRoom, and we never expect to.
In fact, that kind of advertising is one of the biggest turnoffs in the industry, and sites that flood our notifications with constant promos and "reminders" always get a hard pass. SlotsRooms respects its players enough to know they'll gamble when they're good and ready, and we really appreciate that.
In terms of legality, SlotsRoom abides by all international gambling conventions and can freely offer its services to customers from the US and several other countries.
In the US specifically, there are no federal gambling laws that bar residents from participating in real-money online gaming. That said, the state of Washington does have local mandates forbidding the pastime, though we've never seen those mandates enforced. Still, you're advised to proceed only at your own risk if you live in WA.
SlotsRoom Casino Bonuses And Promotions

Because SlotsRoom is so new in the online gambling space, its selection of bonuses hasn't quite caught up with the site's well-established siblings. That's a little disappointing, but given the newness of the service, we aren't going to be too critical about the site having more limited bonus options at launch.
Nevertheless, new members who join now can choose one of the following online betting promos to boost their bankrolls from the very first crank of the handle:
300% Crypto Welcome Bonus Up To $10,000+ (50X)
200% Welcome Bonus Up To $10,000 (40X) + 200 Free Spins!
100% Welcome Bonus Up To $1,000 (40X)
In the future, we expect to see other bonuses, including game-specific slots bonuses. We're also likely see weekly casino bonuses that apply to reload deposits made on specific days. Such casino promos are common with Legend Group sites, and we usually take advantage of them ourselves whenever they pop up.
Note: Early on in our online gambling careers, we ran into an issue where we assumed we could stack bonuses and that rollovers could be accrued concurrently. But that's not the case, and even though we wish it were (we love free money!), legitimate casinos like SlotsRoom simply can't afford to do that. You can accept more than one bonus, but you have to toggle between which one you want to "activate" at any given time, with your gameplay applying solely to that promo's requirements.
SlotsRoom Casino Game Selection

No online slots site is worth a penny slot if it doesn't offer a substantial number of different themed slots games and online table games to choose from. To that end, we're pleased that – despite being the new kid on the block – SlotsRoom is a proper slots room.
They've got nearly 220 different RNG games, and while the majority of those are online slots, the menu is full of other popular casino games, too. That's great news for us, as we actually prefer online blackjack games and online video poker to slots, though we know slots are the main attraction for most gamblers.
In total, you'll be able to bet real money on all the following kinds of casino classics:
3-Reel Slots
5-Reel Slots
3D Slots
iSlots
Progressive Slots
Online Blackjack
Online Roulette (American + European)
Online Mini-Baccarat (aka Super Six)
Online Video Poker
Online Craps
Online Bingo
Online Sudoku
Specialty Games
+ More
SlotsRoom Casino Free Games
One of the things we like most about SlotsRoom – and one of the things we wish literally all other major online casinos offered standard – is the fact that you can play every game at the site for free. That's right: You don't have to play online casino games for real money at SlotsRoom Casino because the site offers free-play modes for every title in its portfolio. When you log in, you'll see a menu asking whether you want to play for free or play for keeps.
Most competing sites don't do this, or they only do so on a limited basis with a small selection of games. For us, that's a mistake, because free online casino games are a huge selling point for new members just getting started. It's also great for those making the transition from retail casino gambling to online play. If one site offers paid games only while another reputable vendor offers both paid and free games, the choice makes itself.
At SlotsRoom Casino, with so many different free online slots, free online blackjack games, and other gratis casino offerings, you can play as much as you want for free – without even making a deposit. Then, when you're ready to risk and win actual cash payouts, you can just fund your account, select a SlotsRoom bonus, and go.
Security Features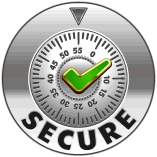 SlotsRoom security is another area where the online gambling site doesn't skimp. After all, you're spending good money to play some of the best online casino games around, so you should be able to trust that the house keeps your money – and your account info – safe and secure.
To that end, SlotsRoom uses McAfee anti-virus solutions on the backend, as well as TLS and SSL encryption for all incoming and outgoing connections. The Legend Group has a long-established policy of keeping all your private data private, too, which means you don't have to worry about bad actors harvesting your valuable personal information.
Between these server-side measures and your own computer and mobile device security systems, you can expect a very secure gaming experience.
SlotsRoom Casino Banking Options

These days, the majority of online gamblers prefer to deposit with Bitcoin and other cryptocurrencies (Litecoin, Dogecoin), as these allow for rapid transfers, come with the best enhanced casino bonuses, have no added fees, and allow for same-day payouts. We've been exclusively using crypto to bet for several years now, and once you become familiar with the process, there's no going back. Simply put, if an online casino doesn't take crypto, we're not interested.
Still, Visa deposits are also popular, and even though some US regulations (like the UIGEA law and similar international laws) can cause cards to be declined occasionally, they're still good, safe options for most online gamblers.
Nevertheless, to avoid any potential headaches, we recommend Bitcoin/altcoins for both deposits and withdrawals at SlotsRoom Casino, as using these options makes it one of the fastest-paying online casinos out there.  
SlotsRoom Deposits
Bitcoin (BTC) - $10 min, $1000 max, 30-60 minutes, no fees
Bitcoin Cash (BCH) - $10 min, $1000 max, 5-10 minutes, no fees
Litecoin (LTC) - $10 min, $1000 max, 3-5 minutes, no fees
Ethereum (ETH) - $10 min, $1000 max, 30-60 minutes, no fees
Dogecoin (DOGE) - $10 min, $1000 max, 5-10 minutes, no fees
Visa - $35 min, $1000 max, instant, 3-9% fees
Mastercard - $35 min, $1000 max, instant, 3-9% fees
American Express - $35 min, $1000 max, instant, 3-9% fees
JCB - $35 min, $1000 max, instant, 3-9% fees
Diners Club - $35 min, $1000 max, instant, 3-9% fees
SlotsRoom Payouts
Bitcoin - $30 min, $4000 max, same-day, no fees
Altcoins - $30 min, $4000 max, same-day, no fees
Bank Wire Transfer - $200 min, $4000 max, 5-7 days, $25 fee
Courier Check - $200 min, $3000 max, 3-5 days, $50 fee
SlotsRoom Live Dealer Games
Unlike some of its sister sites, SlotsRoom has a full online live casino with several real-dealer gambling classics to choose from. The games are all powered by Visionary iGaming, which is an established leader in the online live casino community (and also hosts the live tables at Casino Max). Live casino games aren't our go-to, but it's nice to have the option for when we want a bit more socializing.
When you play live online casino games at SlotsRoom, you can see your dealer or croupier cut the decks, deal the cards, and spin the online roulette wheel in real time. These live video feeds also feature full audio support (which can be turned off for a quiet session of live play, which is mostly how we roll), and you can even chat with your dealer – and other players at the tables – via a text-based messaging feature.
The live dealer casino games you can select from at SlotsRoom include the following, all of which have different bet and table limits:
SlotsRoom Live Dealer Blackjack
SlotsRoom Live Dealer Roulette (American)
SlotsRoom Live Dealer Roulette (European)
SlotsRoom Live Dealer Baccarat
SlotsRoom Live Dealer Super 6 (aka Mini-Bac)
SlotsRoom Mobile Betting
As with all sites operating under the Legend brand, the SlotsRoom website is built using responsive design elements. That means you can seamlessly go from playing on your desktop or laptop to playing on your smartphone or tablet. However, you won't find a SlotsRoom app in the App Store or Google Play store, as Apple and Google don't allow real-money online casinos in their digital marketplaces.
But that's actually a good thing, because you can access SlotsRoom without having to download or update anything at all! Just get online with your favorite mobile device, launch your browser, and visit the SlotsRoom website using any link on this page. We've tested SlotsRoom's mobile implementation on iPhone, iPad, and Android, and the experience is the same across all the platforms. That's a must for any legit casino, and we're glad that SlotsRoom doesn't have any device-related barriers to entry.
With mobile gambling at SlotsRoom, you'll get a pixel-perfect mobile casino gambling experience with intuitive touchscreen controls, high-def animations, and Hi-Fi sounds. There's no geo-fencing, either, which means US players – and most international players – can enjoy mobile slots, mobile blackjack, mobile roulette, and more from just about anywhere in the world. We regularly gamble on road trips and flights, and mobile betting really makes the time fly.
SlotsRoom Site Design And User Interface
Most online casinos – even good ones – are fairly generic. And though this doesn't affect the gameplay experience once players actually launch the games themselves, it's always better when a site looks clean and polished. The menus are always the first things you see, and it's important that they not only look sharp but also get you where you need to be without too much digging.
The layout at SlotsRoom on desktop is necessarily different than it is on mobile, but regardless of how you play, the site looks and feels modern, and navigation is snappy. Many sites are bloated, take a long time to load, and feel like a slog. That's not ideal, and these days – for us – it can be a dealbreaker.
The SlotsRoom UI isn't the best we've seen (that award goes to Bovada Casino), but it's also more than simply utilitarian. Everything loads quickly and is easy on the eyes, and the game portfolio is organized by category, which makes navigation simple.
We think the site look be a bit more slick, as first impressions are important, but it definitely uses many of the more modern elements we expect. After all, nobody wants to gamble on an outdated platform when they're using a brand-new $1000 smartphone or tablet, and SlotsRoom has an adequately up-to-date look and feel.
SlotsRoom Excluded Countries
SlotsRoom is an international online casino, and though it focuses primarily on the American market, the site also serves gamblers in a number of other countries. However, not all countries have made it legal to access the site. Players in these regions cannot currently gamble at SlotsRoom:
Australia
United Kingdom (UK)
France
Israel
Costa Rica
Romania
Russia
Curacao
Note: Other nations may be added to (or removed from) this list as SlotsRoom Casino continues its international rollout. Check back regularly to stay in the know.
SlotsRoom Customer Support
SlotsRoom customer service is on hand 24 hours a day, seven days a week, all year long. If you ever have a question about your account status, game scoring methods, or casino banking policies, you can get your issues resolved in just a few minutes. During testing, we had to phone in a couple of questions ourselves, and the lead time on getting any issue resolved averages about 10-15 minutes.
SlotsRoom Live Chat: On-site, 24/7
SlotsRoom Phone Number: 1-833-900-3272
SlotsRoom Casino Review Summary And Thoughts
SlotsRoom is a legitimate – and legitimately good – online casino. There aren't many trusted gambling sites out there in the grand scheme, so it's always nice when a new brand launches and lives up to the high expectations we have for the top operators in the space.
And while we expected SlotsRoom to get high marks given the site's pedigree and parent company, it's no small thing when all the pieces come together. Remember, these sites aren't just mirrors of one another. Each one is built from the ground up to offer unique online betting experiences with audio and visual flair to accompany casino gambling's innate flair for the dramatic.
With a substantial selection of reputable RNG casino games – some familiar, and some making their online debuts – SlotsRoom has a lot to offer.
At SlotsRoom, we really appreciated the refined look and feel of the site menus and games on hand, as well as the fact that the whole process just works. The games are easy to find, play fast and smooth on a variety of mobile devices, and really focus on that casual "pick-up-and-play" ethos that the best online casinos are known for.
Sister Site Reviews