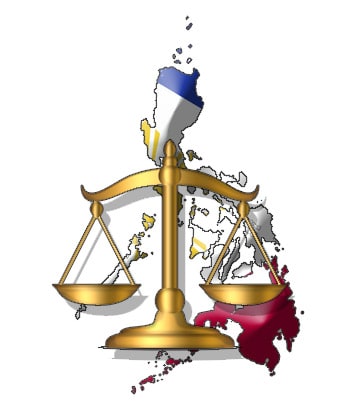 The Philippine Presidential Decree No. 1067-a is a Philippine gambling law which was enacted to legalize casinos and create the country's legitimate casino regulator, the Philippine Amusement and Gaming Corporation (PAGCOR). This Presidential Decree became the nation's first gambling law created by then-Philippine President Ferdinand Marcos. This Decree was approved of February 18th, 1977, and detailed gaming activities lawfully authorized to operate in the country.
The Creation of PD No. 1067-a
The Philippine Government under President Marcos created this Presidential Decree which was later signed into law to officially authorize casino gambling in the Philippines. This Presidential Decree became law to assist the country in generating funds through the allowance of domestic resources to develop the country's infrastructure and socio-civic programs. The focus of these efforts was in Metro Manila. However, the Philippines entire tourism industry boomed through the addition of casinos and later creation of recreational zones and destinations.
The enactment of PD No. 1067-a created PAGCOR and granted it specific powers and authority over the country's gambling activities as a gaming regulator, and operator. Under this Presidential Decree, PAGCOR was also required to share 50% of its profits with the government.
PD No. 1067-a Specifics
PD No. 1067-a detailed specific provisions and rules for PAGCOR to follow diligently as an operator and regulator. The passage of this Philippine gambling law allowed the improvement of living conditions for locals through the surge of available gambling revenue. This law also detailed which gambling forms would be authorized to legally operate in the country such as Casino Gambling, Sabong (cockfighting), Horse Race Betting, Lotteries, and Sweepstakes.
All forms of gaming in the country would only legally operate if licensed by PAGCOR. PAGCOR initially envisioned casinos to be floating or on the water, but one fire changed their minds to focus on licensing land-based casinos. Later on, PAGCOR's authority extended to online gaming and sports gambling.
The Intention of PD No. 1067-a
The original intent of Philippine Presidential Decree No. 1067-a was to prevent the continuation of illegal gambling activities in the country that operated underground within unlawful clubs and casinos. The Presidential Decree also intended to create a reliable and firm gambling regulator which would oversee all of the nation's domestic gaming activities. The legislation's intention behind PAGCOR was for the regulator to remain government-owned controlled and operated to reduce corruption.
The idea being that Government intervention and supervision would allow for a more streamlined and transparent gaming regulator while providing direct benefits to the greater community.
Issues with PD No. 1067-a
Some critics of PD No. 1067-a argue over whether the original Presidential Decree affects offshore online gambling operators. Critics reason this because online gambling operations in the Philippines would need to be licensed by PAGCOR, which the Decree makes no mention of. Therefore, the law was incomplete and needed to be supplemented. Later on, PD No. 1067-a was merged with PD No. 1869 to create a stronger gambling legislation framework.
Also, PD No. 1067-a did not plan for the potential need of additional regulators for specific economic regions and particular gaming like wagering.