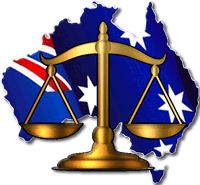 Yet another Australian gambling law, the Interactive Gambling Amendment Bill officially would alter and supersede the 2001 IGA. This legislation originated in the Australian House of representatives after a 2015 report on the illegal offshore wagering industry. The bill was approved of by Parliament and received royal assent in three parts, the last and most recent assent was February 17th, 2018.
Due to the ineffectiveness of the Interactive Gambling Act of 2001 Parliament drew necessary amendments to mitigate issues presented by the original law. Many countries must amend their gambling laws in order to meet modern standards and clarify their use.
Amending The Interactive Gambling Act of 2001
This Bill intended to amend the IGA to meet modern needs, plug technical loopholes in its writing and interpretation, and prevent Australian users from bypassing specified regulations in regards to interactive gambling. The Interactive Gambling Amendment Bill of 2016 would clarify what industries and services are affected by the Bill, whether regulated or not. The amendment would refuse local access to offshore online gambling platforms even if the interactive host were licensed by an offshore jurisdiction.
In addition, those operators providing regulated interactive gambling to Australians based-offshore could not legally serve Aussies unless they obtained a gambling license under the law of an Australian state or territory. The amendment also introduced civil penalties which would be enforceable by the ACMA. Further restrictions would prohibit click-to-call in-play live wagering to circumvent issues of punters live betting during sports events.
However, the focus of punishment in the amended bill remains toward online operators as the amendment did not shift the stance the law takes toward Aussie gamblers who gamble online. Players from Australia cannot be penalized for registering and gambling on unregulated or regulated interactive gambling platforms.
Extra Interactive Gambling Amendment Bill Specifics
The Bill assisted in streamlining complaints handling and the internal investigations process by the ACMA. In addition, the Bill established the need and requirement for a regulated interactive gambling service identification register which would be made publicly available on the ACMA website. To continue, the amendment to the IGA enabled the Minister the capability to determine what events constitute as a sports event for the purpose of proper compliance under the IGA.