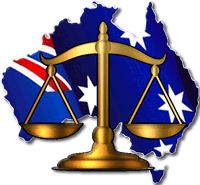 The Interactive Gambling Act of 2001 (IGA) is an Australian gambling law which regulated online gambling operations and domestic access in the early 2000s until 2016. The IGA was passed by the Australian Government on June 28th, 2001 and received its royal assent on July 11th by the then-Governor General. This 17 year old Act allowed the Australian Commonwealth Parliament to enact regulations against domestically-based online operators serving the local Australian market.
The Creation of the Interactive Gambling Act
The Australia Government created this gambling law to protect Aussies from online gambling. The Act officially penalized Australian-based online casino and poker operators for serving the local community. The offense deemed the company would pay $220,000 per individual per day on the operating site or an accrued fine of $1.1 million per day the site is operational directly payable by the company.
However, utilizing an interactive online gambling platform licensed offshore was not considered an offense. The Government determined Aussies could not be punished for signing up and gambling online by their own accord. The IGA also formally banned online gambling, such as poker and casino gambling, advertisements in any media form from airing and being exposed to Aussies.
IGA Specifics
While online poker and casino operators based in Australia could not market or provide services to the Australian gambling community, Aussie-based online sportsbooks and offshore sportsbooks could. The legislation further expanded opportunities for Australian-based and foreign-operated platforms by permitting online lottery sales. The IGA later excluded instant and scratch off-style lotteries from its legal parameters as per the Minister's discretion under the IGA to make future regulations to ban access to highly repetitive and frequently drawn online lotteries.
The Interactive Gambling Act also permitted online operators in Australia to continue operations so long as they served offshore customers from approved countries. The Government has the capability to request the designation of these service to appropriate countries with similar legislation permitting local access to offshore sites. However, there are currently no outright designated countries listed under IGA.
Enlisted Agency Assistance
During the writing of the IGA, Parliament designated the Australian Broadcast Authority to take formal complaints on any issues regarding the domestic advertisement of interactive gambling products. In 2005, the Australian Broadcast Authority merged with the Australian Communications and Media Authority (ACMA). Together as one agency, the ACMA enforces product compliance and enforcement of the IGA, as well as, authoring civil penalties and handling interactive gambling complaints made by the public.
Issues with IGA 2001
The original writing of the Interactive Gambling Act provided technical loopholes which locals and online operators took advantage of. The regulations implemented by the IGA proved to be ineffective due as numerous players used unsecured and unprotected online gambling sites from overseas and punters utilized mobile phones to wager during live sports events. The Australia Government were then forced to amend the IGA to plug these holes and introduced the Interactive Gambling Amendment Bill 2016.