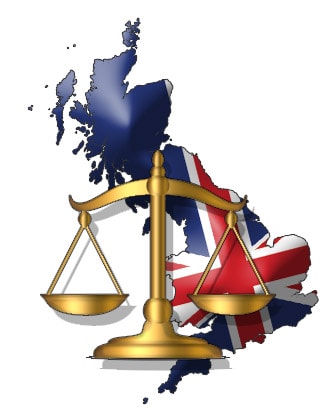 The United Kingdom's gambling laws are finalized through Parliament and regulated by the UK Gambling Commission which oversees all commercial gaming and the National Lottery. The UK's second gambling regulator is the Financial Conduct Authority which manages spread betting while other forms of sports gambling are regulated by the UKGC. This page will detail how three important gambling laws function in the UK including how they came to be and their role as key legislation.
The National Lottery Act
Prior to 1993, lotteries in the UK were mainly permitted to raise funds for societal causes and benefits. However, in 1993 the National Lottery Act was passed and ordered to be regulated by the UK Gambling Commission (UKGC). The National Lottery Act has undergone several amendment changes which have even allowed smaller more localized lotteries to be conducted without a license given by the UKGC but these lotteries still need to be registered with local authorities. This means this UK gambling law is in charge of all lottery activities within the United Kingdom and how they are governed.
UK Gambling Act of 2005
In 2005, the UK introduced and legalized its first Gambling Act. This Act became the benchmark for legal gambling operations in the region. This UK gambling law lists provisions and rules for a casino, poker, and betting operations, as well as, skill games, social games, lottery betting, and betting pools. The Gambling Act of 2005 essentially became the framework for gambling regulation in the UK. Out of this law, the UKGC was established and ordered to consolidate regulatory powers over all UK online casinos and physical gaming including lotteries, as mentioned above.
UK Gambling Act of 2014
In 2014, the United Kingdom legalized another Gambling Act better known as the Licensing and Advertising Gambling Act of 2014. This gambling legislation was specifically presented to amend loopholes and grey areas within the first Gambling Act passed in 2005. The Gambling Act of 2014 essentially forced all offshore gambling operators to obtain a license from the UKGC if they planned to legally provide gambling services to UK residents.
Before this legislation, offshore operators who kept their servers, equipment, and/or facilities offshore were exempt from applying for a UK gambling license and thus curtailed the regulatory enforcement of the UKGC. Under the Gambling Act 2014, operators, no matter of their location and base offshore, must retain a UK gambling license to offer UK players gaming services, as well as, requiring a 15% tax on their profits as part of their licensing agreement with the UKGC.
How Do These Laws Affect Online Gambling in the United Kingdom?
No United Kingdom gambling law makes it illegal to gamble at licensed offshore online casinos, rather UK gambling laws just add some requirements for operators to be considered legitimate and legal whether or not they are located offshore. Online gambling such as online UK casinos, online poker rooms, online sportsbooks, and online bingo are legal in the UK if operators possess a license from the UKGC according to laws set in place by the Gambling Act of 2014. The online casinos in our UK casino guide are all legal and legitimate sources for online gambling in the United Kingdom.