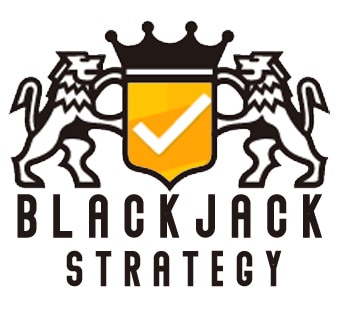 If you are new to blackjack, or a veteran who wants to sharpen your skills, strategy guides are a helpful tool. However, with the growth of online casinos, the question now becomes: does my strategy need to change if I play in-person or online using my computer, smartphone or tablet?
The nuances of online and mobile blackjack are able to capture the essence of Blackjack through feature-rich interfaces, advanced software solutions, and responsive design technology that ensures compatibility across all the popular platforms.  The following advanced strategy tips are applicable to your blackjack games, regardless of which device you are using.
Simple Blackjack Strategy For New & Advanced Players
If you're new to 21, the first key to becoming a pro is understanding the game. The basics are simple:
Players begin with two cards and must beat the dealer by getting as close to 21 without going over.
Face cards are worth 10, Aces are 1 or 11 depending on your hand, and 2-10 are worth their number value.
"Hit" is to receive another card; "stand" is to end your turn with your current amount.
Going over 21 is a bust; receiving 21 in your first two cards (A+10) is a blackjack.
A "soft hand" is a hand with an ace. For example, an ace and a 6 are a soft 17.
"Splitting" is separating your pair and matching your original bet to play an additional hand.
"Doubling" is doubling your bet and receiving one additional card. Depending on the game, this option may not always be available.
"Surrendering" is forfeiting half your bet in the beginning if you think you will lose. Depending on the game, this option may not always be available.
Insurance is betting half of your original bet when the dealer's upcard is an ace. If the dealer has blackjack, the insurance bet pays 2 to 1.
Advanced Blackjack Strategy Tips
What is less simple is knowing when to hit, stand, double, split, or surrender. Here are some guidelines to help you start honing your skills. Below our strategy tips we also have a strategy cheat sheet for easy reference:
Single Deck Blackjack
Simple Blackjack Strategy for single-deck games, dealer stands on soft 17 (most online casinos use this format):
Blackjack Strategy Chart for Single Deck Blackjack
This blackjack cheat sheet can be a helpful tool when familiarizing yourself with the game, and breaks down your responses to your cards in a systematic format:
Resource: Single-deck-Strategy-Chart
---
Multi-Deck Blackjack
Simple Blackjack Strategy for Multi-deck games, dealer stands on soft 17 (most online live dealer casinos and brick and mortar casinos use this format):
Blackjack Strategy Chart for Multi-Deck Blackjack
This specific cheat sheet contains suggested responses when engaged in multi-deck blackjack games at brick and mortar casinos or when playing live dealer blackjack online:
Resource: Multi-deck-Strategy-Chart
---
Teaching an old dog new tricks - BJ pros moving online
If you're already confident in your blackjack skills in the casino and you want to move into online play, trust yourself and stick to your style of play. If you are one to small roll and grind when playing 21 in a brick and mortar casino, do not suddenly believe you can high roll your way to riches online.
Money management is just as important online as it is in-person. For the most part, trusted BJ strategies will not differ greatly between in-person and online play, so work with what got you here.
Counting cards
Blackjack strategy is synonymous with card counting. However, as many players have learned the hard way, if they catch you, brick and mortar establishments will ban you. Coupled with the amount of time and practice it takes to learn the information and the difficulties of executing it in a casino environment, card counting is not a reliable long-term strategy in blackjack.
The same is true for online blackjack: to combat card counting, the game shuffles the deck after every hand, eliminating the ability to count cards. But, if you already know how to count cards and want to continue this practice online, an option is online live dealer games.
These live dealer blackjack games give online players access to real dealers via one-way video streaming and chat but eliminate the surveillance of pit bosses and cameras. However, keep in mind that sometimes these dealers shuffle too often to make card counting very effective, typically after 4 of 8 decks or even sooner.
Talking with other players
One of the key components to brick and mortar table games is the shared experience between players. It comes as no surprise that conversation is common at the table. For newbies, this gives them a chance to learn a strategy from the pros, especially the more complicated aspects of the game like when to split. While this may be helpful for the new players, this can be annoying for experienced players and can garner unwanted attention from the dealers and pit bosses.
Online blackjack free play - an opportunity to execute your strategy
If you are afraid of bothering experienced players for their opinions or you want to learn the game without losing your money, then online free play might be the best option for you.
With the ease of access, online free play gives new players the chance to protect their bankroll from the comfort of their home while learning one of the most popular casino games. However, free play is not just for beginners. Seasoned BJ players can use free games to try out new betting and playing strategies, testing them out without financial risk.